How Much Does Divorce Cost In Florida?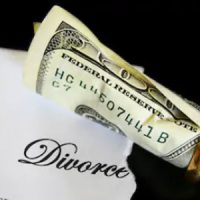 Everyone knows that divorce is expensive but for those going through it, how expensive is it really? People sometimes confuse the two different types of costs involved in a divorce. The first expense includes the actual legal fees that are necessary just to get a divorce. The second category of expenses are those one is left with post-divorce, such as alimony, child support, and property division.
The ultimate cost of any divorce will depend on the type of divorce lawyer used, and the willingness of the two parties to come to an agreement. Below, our Brandon divorce lawyer breaks down the costs associated with divorce.
The Cost of Divorce in Brandon
In Hillsborough County, the cost of filing for divorce is $408. If your divorce is contested, meaning you and your spouse do not agree on issues such as child support or child custody, the spouse that files for divorce will also have to pay for a process server. The process server will serve the other spouse with the divorce papers, the complaint, and the summons.
If you hire an attorney to represent you, which is always recommended, you will incur additional fees. However, it is essential to remember that a lawyer will work hard to ensure you do not incur additional costs for years to come once the divorce is final.
Contested divorces, or those that involve disputes, will have to go through the discovery phase, which can make a divorce more expensive. The costs associated with discovery include attorney's fees to prepare interrogatories, the cost of subpoenaing documents, fees for expert witnesses, and the court reporter fees.
How Can You Minimize the Cost of Your Divorce?
Due to the fact that the divorce process is so expensive, it is no surprise that so many people going through it want to minimize the effects of divorce as much as possible. Fortunately, there are many ways to do this, and they include:
Focus on your goals: Staying stuck in the past will only cause your divorce to take longer, which will make it more important. Instead, create goals for yourself and stick to them so you can move forward.
Do not enter litigation: Sometimes, divorce cases do need to be litigated by the court. When possible though, trying to resolve your issues through collaborative law or mediation is a much more affordable option.
Disclose information: Discovery is an expensive process, and you will be more likely to have to undergo it if you do not provide full disclosure. Always disclose your full financial information and anything else is asked of you so you can avoid the discovery process.
Call Our Family Lawyer in Brandon for Help with Your Case
If you are considering getting a divorce, you need the sound legal advice of a Brandon family lawyer. At Koether Law, P.A., our seasoned attorney can help you through the divorce process and help you secure the fair settlement you deserve. Call us today at 813-347-8193 or fill out our online form to schedule a consultation.