The Basics Of Alimony In Florida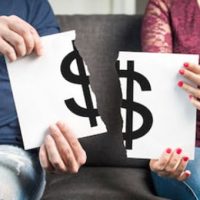 Alimony, also known as spousal support, is commonly awarded in divorce cases, but it is often misunderstood. Alimony is separate from the division of marital assets, and it is also separate from child support. Spouses can always reach an agreement about spousal support, just as they can agree to other terms of their divorce, as well. When the couple cannot agree, a family law judge will make decisions on a case-by-case basis. If you want to pursue alimony, or defend against claims for it, below are the basics that you need to know.
What is Spousal Support?
The intention of alimony is to reduce any unfair economic impacts of a divorce by providing a continued source of support to a lower-income or no-income spouse. Spousal support is often justified when one spouse has put their own career on hold  to support the household and they need time to train and obtain an education to gain employment that can support them. Alimony can also help one party continue to have the same standard of living they had during the marriage, despite changes to their tax return, income tax refunds, and taxable income.
Factors Considered when Determining Alimony
Family law judges are given a lot of discretion when determining whether or not to award alimony. Some of the main factors the court will consider are as follows:
The length of time the couple was married
The age, physical and emotional condition, and financial status of each party
The amount of time it would take the recipient spouse to obtain education or training to become self-sufficient
The ability of the person paying alimony to support the recipient and themselves
The need of the recipient
Enforcing a Spousal Support Order
Spousal support orders are court orders and as such, they are legally binding. Any time one party violates a court order after divorce, the other party can petition the court to enforce it. One way to enforce a spousal support order is to petition the court to find the payer in contempt. If one party is held in contempt, they will incur fines every day until the spousal support is paid. In some cases, a person may even face jail time after being held in contempt.
People who refuse to pay spousal support can also have their wages garnished by a judge. In this instance, funds are automatically deducted from the payer's paycheck and distributed to the spouse in need of support. In some cases, former spouses may also place a lien on the payer's property to recover spousal support.
Our Family Lawyer in Brandon Can Help with Your Alimony Issues
If you are getting a divorce and want to ask for alimony or defend against unfair claims for it, our Brandon family lawyer at Koether Law, P.A. can advise on your case. Call us now at 813-347-8193 or reach out to us online to schedule a consultation and to learn more about how we can help.
Sources:
leg.state.fl.us/statutes/index.cfm?App_mode=Display_Statute&URL=0000-0099/0061/0061.html
leg.state.fl.us/Statutes/index.cfm?App_mode=Display_Statute&URL=0000-0099/0061/Sections/0061.08.html