How Long Does Divorce Take In Brandon?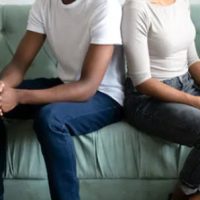 When a couple is facing divorce in Brandon, they typically want the process over with as soon as possible so they can get on with their lives. Unfortunately, due to the fact that no two divorce cases are the same, there is no way to determine how long any one case may take. Still, there are some guidelines people can use to determine how long the process may take for them.
Uncontested Divorces
An uncontested divorce is one in which the couple agrees to all terms, including property division, alimony, and more. To ensure these divorce cases proceed as quickly as possible, the two parties should not become argumentative and should draft and sign the papers as efficiently as possible. The time to prepare an uncontested divorce case is usually about three weeks. Filing is instant, but it can take up to three months for the final hearing. Overall, an uncontested divorce will take about four months in Brandon.
Initially Contested Divorces
Cases that are initially contested are the most common type of divorce in Brandon, and they do require a little more than an uncontested case. A contested divorce is one in which the parties cannot agree to all the terms. It does not matter the number of issues that are contested. If there is even one area of dispute, the case becomes contested. The majority of contested cases only involve disputes in the beginning of the case. These cases usually settle when the couple reaches the half-way point.
A divorce case that is initially contested will take approximately one month to prepare. After the case is filed, the other spouse will be served, which can take up to three weeks. The served spouse then has 20 days to respond, and the case then enters a discovery phase, which can take up to three months. Mediation will occur four to five months after the papers are filed, with the final hearing being scheduled four to six months, on average, from the beginning of the case. A divorce that is initially contested typically takes up to one year to finalize.
Contested Divorces
Divorce cases sometimes become so contested the couple never reaches a settlement. These are the most difficult and lengthiest types of divorce cases. A contested divorce can take up to one year to prepare for trial and if depositions are required, it can take even longer. The actual divorce trial can take anywhere between four hours and two weeks, although most cases are finalized in one day.
Our Family Lawyer in Brandon Can Advise on All Aspects of Your Case
You will have many questions when going through a divorce and at Koether Law, P.A., our skilled Brandon family lawyer can answer all of them and help ensure your case proceeds as quickly and easily as possible. Call us today at 813-347-8193 or fill out our online form to schedule a confidential consultation so we can review your case.