Common Questions About Family Law In Florida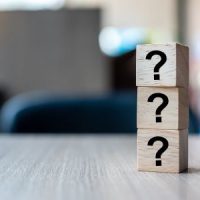 When many people think of family law, they often think mainly of divorce. It is true that divorce does make up a large portion of a divorce lawyer's caseload. However, there are other aspects of family law as well, including establishing paternity and co-parenting. It is no wonder people have so many questions about family law. Below, our Brandon family attorney answers some of those most commonly asked.
Can I Obtain a Legal Separation? 
People sometimes want to end their marriage but not get a divorce for religious and insurance purposes, among others. Florida is one of just six states that does not recognize legal separations. However, people can still petition the court to issue orders for time-sharing, child support, and other terms dealt with in a divorce. These orders are enforceable if one party violates the order, but they do not officially dissolve a marriage.
Will I Have to Attend a Divorce Trial? 
Most divorce cases are settled out of court. Still, there are times when going to trial is the only way to discover hidden assets or obtain a fair outcome. A Brandon family attorney can negotiate for a fair settlement out of court or advise when a trial may be necessary.
Will I Have to Attend Mediation Sessions? 
Probably. To relieve the backlogged court system, all couples getting a divorce must first try to resolve their issues during mediation before entering litigation. During mediation, a neutral third party mediator tries to foster compromise and communication so an agreement can be reached on all terms of the divorce. A judge will only waive this requirement in extreme cases, such as those that involve domestic violence.
Will I Have to Attend Parenting Education Classes? 
Yes. If you have a dispute involving time-sharing or parental responsibility, you and the other party will have to attend parenting education classes. These courses are meant to provide a roadmap on how you will co-parent once the dispute has been resolved.
When Do I Have to Establish Paternity? 
When couples are not married and have children together, the man is not automatically presumed to be the biological father. Paternity must be established for the man to be granted time with the child, or for the mother to pursue child support. Establishing paternity is also beneficial for the child and allows them to develop a strong relationship with both of their parents.
Can We Use the Same Lawyer? 
Many people involved in family law disputes want to save money by using the same lawyer. Unfortunately, this cannot happen. A lawyer represents the best interests of their client and working for two opposing parties creates a conflict of interest. Each party must obtain their own legal counsel.
Am I Required to Work with a Family Attorney in Brandon? 
You are never required to work with a Brandon family attorney while settling a dispute. Still, a lawyer will help you achieve a much better outcome. At Koether Law, P.A., our skilled attorney can answer all of your questions so you can make the best informed decisions for your case. Call us now at 813-347-8193 and obtain the legal help you need.
Sources:
leg.state.fl.us/statutes/index.cfm?App_mode=Display_Statute&URL=0700-0799/0742/0742.html
leg.state.fl.us/Statutes/index.cfm?App_mode=Display_Statute&URL=0000-0099/0044/0044.html