How To Prepare For A Consultation With A Family Lawyer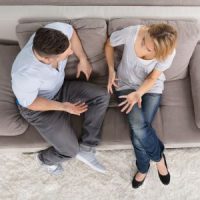 Whether you are going through a divorce, adopting a child, or need to establish paternity, you need the help of a Brandon family lawyer. Many people going through familial legal matters have never needed the help of an attorney before and so, they are unsure about how to prepare for the first meeting with one. If you are meeting with a family law attorney for the first time, below are some tips that can make sure you are prepared.
Be Honest
When there are legal disputes within a family, there are very personal details involved. You may not feel comfortable sharing these with a lawyer you just met, but it is important that you are as honest as possible. Do not try to hide assets or other information, as that will not help you or the lawyer understand your situation. It may even cost you more money, time, and effort in the end.
Completely Fill Out All Paperwork
A lawyer may ask you to fill out paperwork during your first consultation, or they may have given you the paperwork before the meeting and asked you to bring the completed paperwork with you. It is important that you fill out this paperwork completely and that you have it ready when your lawyer asks for it. This will help the lawyer understand the most relevant facts in your case quickly.
Create a Timeline
You are meeting with a family lawyer because you are going through a difficult time. As you are telling the attorney about the events that led up to this point, it is easy to become emotional. That can cause many people to become distracted by small details that are not important to the case. This is not helpful and to prevent it from happening, you should create a timeline of events that led up to this point. This will help keep you on track and focused when speaking with your attorney so you can make the most of your time together.
Create a List of Questions
Going through any family dispute is an emotional experience, but it is also a legal one and you will have many questions before you even meet with a lawyer. When meeting with the lawyer, you may become so overwhelmed with the amount of information they give you that you forget the important questions you have. Creating a list of questions and bringing it with you can make sure that you get the answers you need and are better prepared for the process.
Call Our Family Attorney in Brandon for Help with Your Case
Regardless of the family dispute you are currently dealing with, our Brandon family attorney at Koether Law, P.A. can help. Our seasoned attorney is dedicated to helping people through their difficult times, and will put that experience to helping with your case, too. Call us now at 813-347-8193 or reach out to us online to schedule a consultation and to learn more about your legal options.
Sources:
leg.state.fl.us/statutes/index.cfm?App_mode=Display_Statute&URL=0000-0099/0061/0061.html
leg.state.fl.us/statutes/index.cfm?App_mode=Display_Statute&URL=0700-0799/0742/0742.html