Three Reasons To Work With A Brandon Family Attorney When Settling Your Disputes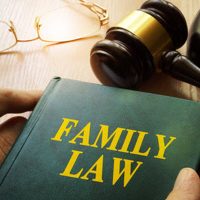 Of all legal areas, family law is one of the most sensitive. Arguing with people you love, or once did, is a very difficult situation. For many people, their natural instinct is to find and use anything available they can against the other person to win their case. Unfortunately, this is not usually the best way to win your case. An experienced Brandon family attorney will help you keep your emotions under control while also assisting you through the complex legal process. If you have a family law dispute, below are three reasons you should work with an attorney.
Knowledge of Family Law
Perhaps the most important reason to hire a family attorney when going through a legal matter is because they have in-depth knowledge of the law. A lawyer will understand the small details in the law and how they work to help your case, or how they may hurt it. Technical legal issues can also occur in any family law issue and a lawyer can help you overcome them when they do. Without sound legal counsel, you could overlook or misrepresent some important details to your case.
Understanding of Legal Proceedings
Every state outlines the steps that must be followed in any legal proceeding, and Florida is no different. If you make a mistake, it will certainly delay your case and it may even hurt it. If you do not live within the state but your spouse filed for divorce in Florida, you will certainly need a family attorney who is knowledgeable of the state's laws.
Residents of Florida will also benefit from working with a family attorney. State law dictates how legal paperwork is to be delivered and if you do not follow the process specifically, many issues can arise. The family courts in Florida are also very busy and do not look favorably upon people they see as wasting their time. A lawyer will make sure your paperwork is filed properly and submitted correctly so proceedings continue quickly.
A Sense of Calm
Legal family matters can become very emotional. It is very easy to make hasty decisions because one refuses to lose something of great value to them, or because they want to act against the opposing side. However, becoming emotional will only draw out your family law case, making it more costly in the meantime. A lawyer will advise on potential outcomes of certain decisions, and will also tell you of your rights and responsibilities so you can make an informed decision.
Our Family Attorney in Brandon Can Help with Your Legal Dispute
If you have a family law dispute, you need to work with a Brandon family attorney who can provide the legal advice you need. At Koether Law, P.A., our skilled Brandon family attorney can advise you of your legal options and negotiate with the other side for the favorable outcome you need. Call us now at 813-347-8193 or reach out to us online to schedule a consultation.
Sources:
leg.state.fl.us/statutes/index.cfm?App_mode=Display_Statute&URL=0000-0099/0061/0061.html
leg.state.fl.us/statutes/index.cfm?App_mode=Display_Statute&Search_String=&URL=0000-0099/0061/Sections/0061.19.html