Brandon Divorce Lawyer
Personal legal help with Florida divorce and related matters
Stephanie Koether founded Koether Law, P.A. with a very specific goal in mind: to provide family law services to clients with the high level of personal attention that lets them know they have found a lawyer and law firm that takes a personal interest in their needs and truly cares about their well-being. At Koether Law, we believe having a strong, close relationship with your lawyer is critical to getting the best outcome when it comes to divorce, child custody and the other highly personal issues typically dealt with in family law. Call our Brandon divorce lawyer today to experience this difference for yourself and get started moving forward with a new chapter in your life.
Comprehensive family law practice serving all your family law needs
Koether Law, P.A. helps people going through many different kinds of divorces, from amicable, uncontested divorces to those involving high-conflict child custody battles or high-asset property disputes. Our experienced family law attorney can help you craft a marital settlement agreement through negotiations or work out differences in divorce mediation. Stephanie Koether is an experienced litigator as well who represents your interests in court and makes sure your voice is heard when it comes to essential issues such as child custody, child support, alimony and the division of marital property. Our office is with you post-divorce as well should you need help seeking or opposing a modification of custody or support or enforcement of court orders.
Skilled Florida Divorce Lawyer
In Florida, the divorce process, also known as dissolution of marriage, is designed to be relatively straightforward and efficient. To initiate a divorce, at least one spouse must have been a resident of the state for a minimum of six months prior to filing the petition. The state of Florida follows the principle of "no-fault" divorce, meaning that either spouse can seek a divorce without needing to prove any specific wrongdoing by the other party. To file for divorce, one must simply assert that the marriage is "irretrievably broken" or that one of the spouses is mentally incapacitated. This no-fault approach is intended to reduce animosity between the parties and expedite the process.
Once a petition for dissolution of marriage has been filed with the appropriate Florida court, the other spouse must be served with the divorce papers and given an opportunity to respond. During this period, both parties are encouraged to negotiate matters such as property division, child custody, child support, and alimony. Florida courts promote the use of mediation, where a neutral third party assists the spouses in reaching agreements on these issues. If the parties are unable to reach a consensus, the case proceeds to trial, where a judge will make the final decisions on all contested matters. Once the court finalizes the divorce decree, the marriage is legally terminated, and the ex-spouses are free to remarry or otherwise move forward with their lives.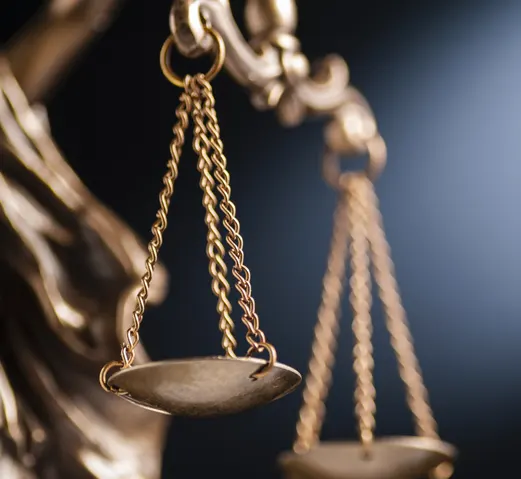 View More About Us
Beyond divorce, our comprehensive Brandon family law practice includes advice and representation in all the following areas and more:
Paternity – Fathers must establish their legal parentage if they want to seek and enforce time-sharing or parental responsibility, and mothers must establish their child's legal father if they want to seek and enforce child support. When a child is born outside of marriage, positive steps must be taken to establish paternity. We represent mothers, fathers, children, husbands and others who are seeking or challenging paternity in the Hillsborough County Courts.
Domestic Violence – We move swiftly to protect the safety of children and adults threatened with abuse as well as the rights of individuals accused of committing domestic violence. It's not uncommon for domestic violence allegations to arise in connection with a divorce or child custody dispute, and it's crucial these matters get dealt with promptly and effectively.
Prenuptial Agreements – Koether Law can assist you in drafting a premarital agreement that protects you in regard to alimony, property division and other areas in case the marriage doesn't work out or other events occur to change the relationship. Our office is also skilled in dealing with challenges or enforcement of existing agreements in court.
Adoption – According to the Census Bureau, 16% of children live in blended families and 1,300 new stepfamily relationships are created every day. We can guide you and assist you through the process of adopting your spouse's kids as your own, creating strong family bonds that last, and helping ensure that children are properly taken care of no matter what the future holds.
For help with any of the above in Brandon, along with other family law matters including grandparents' rights, same-sex marriage and divorce, annulments and name changes, call Koether Law, P.A. so we can get to know you and help you with your needs.
Help With Personal Injury in Brandon
If you or a family member has been injured because of another's negligence, our dedicated team will work to make sure you get the medical care and compensation you need to deal with the harm and loss you have been made to suffer. Our personal injury law practice includes helping car accident victims hurt in a crash caused by careless, reckless, drunk or distracted drivers, as well as slip and fall accidents that occur on a property owner's dangerously unsafe or poorly maintained premises. In the most tragic of cases, when another's negligence results in the death of a loved one, we help surviving family members work through their grief and loss by holding responsible parties accountable for their actions and ensuring the family is sufficiently compensated to deal with funeral and burial expenses, the loss of income, and the many other losses inflicted on the family by a wrongful death.
Estate Planning
Planning for the future is something every family should engage in. Estate planning is about deciding where your property should go after you are gone, but it's also about deciding who will look after your kids if you aren't there, and who to put in charge of your health care if you can no longer manage it on your own. Whether you are just starting to create a family or are ready to enjoy your retirement and grandkids, we can help you create the right set of wills, trusts and advance directives that speak to your concerns and desires for you and your family. These matters are all the more important if you are experiencing a divorce or other life changes, or if you are entering into a blended family and need legal guidance to make sure everyone you care about is properly included. We take the time to listen to you, advise you, and draft a comprehensive estate plan that meets your needs and fulfills your wishes.
Contact an Experienced Brandon Divorce Lawyer at Koether Law
Koether Law, P.A. is a world apart from the busy, impersonal law firms that bustle with activity but fail to address the all-important human element that lies at the heart of every case. For help with your family law matter, personal injury case, or estate planning needs from a skilled and knowledgeable Brandon divorce lawyer who takes a hands-on approach and truly cares about your legal needs and emotional well-being, call Koether Law, P.A. at 813-347-8193.