Six Common Mistakes To Avoid During Divorce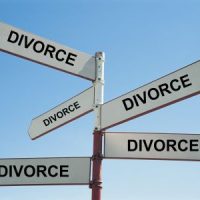 Any divorce case is filled with emotions, but there are many legal aspects of the process as well and sorting through them can make it even more challenging. Due to many misconceptions and misunderstandings of the law, it is not uncommon for people to make a number of mistakes. If you make one or more of these common mistakes, it can end up costing you greatly in the end. If you are thinking about ending your marriage, our Brandon divorce attorney outlines the six most common mistakes below, and how to avoid them.
Not Considering the Actual Cost of the Family Home 
The family home is typically the largest asset a couple owns, and both parties may want to keep it after the divorce. Before insisting on keeping the home, there are many costs to consider. Of course, the first is how much you will have to pay your spouse to buy them out of their share. Other expenses include the cost of maintaining the home, insurance, and property taxes. You must consider all of these to determine if you can actually afford to keep it.
Not Considering Insurance on Orders for Support 
Sometimes, child and spousal support also require the payer to purchase insurance for these payments. This ensures the recipient will continue to receive the support in the event the payer passes away. If you have to pay support, do not only consider the cost of the actual order, but also any insurance you have to purchase.
Not Conducting Discovery Properly 
It is not uncommon for spouses to hide assets when going through a divorce to shield them from the property division process. The only way to discover these assets is by going through the discovery process properly. A Brandon divorce attorney will know how to conduct discovery and draft or obtain the necessary subpoenas to find any assets that have been hidden.
Not Considering Marital Debt 
It is easy to focus on the marital assets that will be divided during divorce such as the family home, vehicle, and valuable collections. While dividing these assets is an important aspect of the process, it is critical to remember that marital debt is divided, as well. Like marital assets, marital debt includes any financial liabilities the couple acquired together during the marriage.
It is important to consider any marital debt and to prepare arguments as to why you should not be liable for your spouse's liabilities. Additionally, you should also prepare arguments for why you acquired certain debt, such as a student loan that helped you obtain a good career so you can better provide for the household. In this case, a judge may deem it marital debt and your spouse may be liable for paying for a portion of it.
Not Working with a Divorce Attorney in Brandon 
The only way to obtain the best possible outcome when ending your marriage is to work with a Brandon divorce attorney. At Koether Law, P.A., our skilled attorney will guide you through the process and make sure no mistakes are made that could jeopardize your case. Call us now at 813-347-8193 or connect with us online to schedule a consultation and to learn more about how we can help.
Sources:
leg.state.fl.us/statutes/index.cfm?App_mode=Display_Statute&URL=0000-0099/0061/0061.html 
leg.state.fl.us/Statutes/index.cfm?App_mode=Display_Statute&URL=0000-0099/0061/Sections/0061.08.html