Going Through The Divorce Process Alone Is Risky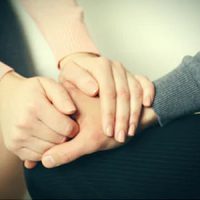 If you are thinking about ending your marriage, you may have already found the many divorce templates and forms online. Some people believe using these can help them obtain a divorce quickly and easily, while also saving them in legal fees. Things are not always what they seem, though, and this holds true with a do-it-yourself divorce. While these templates are easy to access, it does not mean they are easy to fill out or file properly. Below, our Brandon divorce attorney outlines four ways going through the process alone can hurt you in the end.
Mistakes are Expensive 
Although divorce is an emotional process for you, it is also a legal one and it requires a great deal of paperwork. The templates found online can be complex and filling them out is not always as straightforward as it seems. If you make a mistake on one of these forms, it will create a delay that otherwise could have been avoided by working with a lawyer. The longer a divorce case takes, the more expensive it becomes. A lawyer will make sure no mistakes are made in your case, and that it is resolved as quickly as possible.
The Emotional Toll is Great 
It goes without saying that divorce will take an emotional toll on you. You were likely quite settled in your marriage at one point and thought that your life would turn out a certain way. A divorce upends all of that and turns your life upside down. You are bound to feel sad, stressed, confused, and perhaps even angry. All of these emotions can make it far more difficult to deal with the legal side of the process. A divorce attorney will help you set your emotions aside and provide sound advice so you can make decisions about things that will impact you for years to come.
Options are Limited 
When going through the divorce process alone, you will simply have fewer resources than a lawyer, which will greatly limit your options. For example, your spouse may try to hide assets so they are not subject to property division. On your own, these assets are very difficult to uncover.  However, a lawyer will work with a forensic accountant and subpoena certain documents so you obtain the fair settlement you deserve.
Co-Parenting Afterward is More Difficult 
Disputes involving time-sharing, or child custody as it is more commonly known, are some of the most contentious during any divorce. If you become resentful or angry towards your spouse during the process, it can make working together and cooperating post-divorce much harder. A lawyer will again help you keep your emotions out of it so your family is protected.
Call Our Divorce Attorney in Brandon for Help with Your Case 
If you are thinking about ending your marriage, do not go through the process alone. At Koether Law, P.A., our Brandon divorce attorney can guide you through the process, advise you of your rights, and make sure no mistakes are made so you obtain the fair settlement you are entitled to. Call us now at 813-347-8193 or contact us online to schedule a consultation.
Source:
leg.state.fl.us/statutes/index.cfm?App_mode=Display_Statute&URL=0000-0099/0061/0061.html