Tips For Keeping The Cost Of Your Divorce Low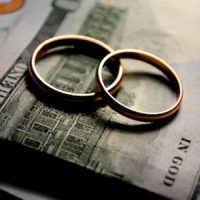 It is no secret that divorce is expensive. Still, couples can impact the cost of their divorce by making certain choices during the process. For example, when a couple can come to an agreement about the division of property instead of entering litigation, that can help reduce the overall cost of divorce. If you are considering divorce, or the process has already started, below are three other tips you can use to keep the costs down so you do not feel the financial impacts for years to come.
Respond Promptly to Requests for Documents
You should always work with a Brandon family lawyer when going through a divorce. During the process, an attorney will ask for a number of different documents that are critical to have during the divorce process. If you do not respond right away or worse, do not respond at all, your lawyer will have to follow up with you. Most divorce lawyers are paid by the hour and so, each time your attorney has to ask you for these documents, it will cost you money. The first time your lawyer asks for these important documents, provide them as soon as possible.
Distance Yourself from Your Emotions
The emotions you will feel as you move through the divorce process will be overwhelming at times. However, while it is important to recognize your emotions, it is just as critical that you distance yourself from them. Being overcome with emotions can lead to making uninformed decisions, or making decisions just to spite your spouse. Digging in your heels and becoming stubborn on certain issues will also lengthen the divorce process. The longer a divorce takes, the more expensive it becomes. Set your emotions aside, particularly when making important decisions, and act reasonably instead.
Consider Alternatives to Litigation
It is common for people to think that their divorce process will involve a lengthy courtroom battle. While this is sometimes necessary, the majority of divorce cases settle out of court. If you can reach an agreement through mediation or by simply negotiating with your spouse, you can keep the divorce out of court, which will make it much less costly. Mediation and other alternative forms of dispute resolution will also give you much more control over the process, and can help resolve your divorce issues more quickly.
Our Family Lawyer in Brandon Can Advise on Your Divorce Case
If you are thinking about divorce, our Brandon family lawyer at Koether Law, P.A. has the necessary experience in mediation and collaborative divorces, as well as with negotiation and litigation. We want to put that experience to work for you, too. Call us today at 813-347-8193 or fill out our online form to schedule a consultation so we can discuss your case. We will explore the different approaches you can take in your divorce to accomplish the same goal, but in a manner that is most suitable for you and your family.