Co-Parenting Tips When Your Child Lives Out Of State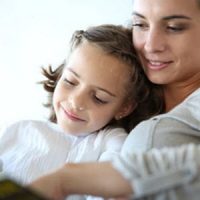 People choose to move to another state following divorce for a number of reasons. Some want to move closer to family, while others take a job out of state. Some people simply want to get a fresh start. When a couple divorces and they have children together, the parent that wishes to move must first obtain permission from the court. The family courts will grant permission in limited circumstances, but that does not mean it never happens.
When a child moves out of state, it is very difficult for the parent that is left behind. Still, there are ways to make it work and to ensure your relationship with your child is kept intact. Below, our Brandon family lawyer shares some of the top co-parenting tips when your child lives out of state.
Create a Time-Sharing Schedule that Works for You
Time-sharing arrangements must always be customized to the schedules of the parents and the child, but this is particularly true when the child lives out of state. For example, it may make more sense for your child to spend summer vacation with you rather than the holidays. Or, it may be easier for you to travel to your child's state rather than them visiting you in yours.
You could also agree to create a new schedule every year, especially if circumstances will change. Whatever the unique situation you are facing, it is important to create a schedule that is right for you and your family.
Set Up Regular Phone Time
If your child lives out of state, it is critical that you are in contact with each other regularly. Although it is easy to remember to phone your child on holidays, birthdays, and special occasions, you should set up a regular phone time, too. For example, you and your child may agree to speak to each other on the phone every Friday night so you can tell each other about your week.
Utilize Technology
There are many ways today to spend time with your child, even if you are not physically together. Phone applications such as Fishdom and HayDay allow people to play together, and shopping websites such as Amazon allow you to easily send your child regular gifts. Reaching out to your child in these different ways will show that you care and allow you and your child to remain close.
Communicate When Frustrated
Just as with any other time-sharing arrangement, you will likely feel frustrated at some point, particularly towards your ex-spouse. These feelings are even more likely to come up when you do not spend a lot of time with your child. However, also just like in other situations, it is important to remain calm. Try to communicate with your former spouse about what you are feeling, and try to come to a resolution as calmly as possible.
Call Our Family Lawyer in Brandon Today
The above tips can help ensure you stay close with your child and can create a time-sharing schedule that works for everyone, but they do not always work. If you are involved in a child custody dispute, our Brandon family lawyer at Koether Law, P.A. can help you resolve it. Call us today at 813-347-8193 or contact us online to schedule a consultation.