Common Questions About Child Custody In Florida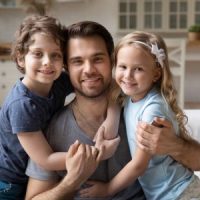 Whether you are currently going through a divorce or your case was finalized some time ago and you now have a child custody dispute, you are likely concerned about the potential outcome. Child custody battles are some of the most emotional disputes within a family, but they are also governed by many laws and procedural rules. If you have questions about child custody in Florida, you are not alone. Below, our Brandon child custody attorney outlines some of the most common questions asked in these cases, and the answers to them.
Should We Draft a Parenting Agreement?
A parenting agreement is the least combative way to resolve a child custody case. Drafting a parenting agreement requires you to sit down with the other parent and negotiate an agreement on your own. You should include information such as where the child will attend school, and the days and times each of you will spend with them. Including this information will outline the expectations of each party and provide structure without the need to go to court.
Do Parenting Agreements Have Any Drawbacks?
Parenting agreements are not legal court orders and so, it can be challenging for a family court to intervene when there is a dispute. As such, parenting agreements should only be used when the two parties are responsible and reliable and have ended the relationship on fairly good terms.
Will I Need to Go to Court to Resolve My Child Custody Issue?
Many child custody cases settle without the need for going to court. However, there are two instances in which court intervention is necessary. The first is when the parties cannot agree to child custody terms on their own. The second instance is when the parties did reach an agreement but one person did not comply with it. Although taking a child custody matter to court is one of the most effective ways to resolve these disputes, they can also make the matter much more contentious.
How Does the Court Decide Child Custody Matters?
If your child custody case does end up going to court, it is important to understand how the court will resolve the matter. A family law judge will take many factors into consideration when making decisions on child custody issues. These include the income of both parents, the amount of time spent with the child by each party, the expenses of the child, and more. Essentially, a judge will consider any factor they deem relevant to the case when making a decision.
Our Child Custody Attorney in Brandon Can Advise on Your Case
When going through a child custody dispute, you will have a lot of questions. At Koether Law, P.A., our Brandon child custody attorney can provide the answers you need and help you obtain the most favorable outcome possible. Call us now at 813-347-8193 or reach out to us online to schedule a consultation with our skilled attorney and to learn more about how we can help with your case.
Sources:
leg.state.fl.us/statutes/index.cfm?App_mode=Display_Statute&URL=0000-0099/0061/0061.html
leg.state.fl.us/statutes/index.cfm?App_mode=Display_Statute&URL=0000-0099/0061/Sections/0061.13.html