Four Ways To Prepare For Court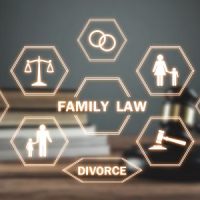 If there are issues in your divorce case that cannot be settled out of court, such as property division matters, you will have to go to trial to resolve them. Going to court is sometimes an intimidating experience, particularly for those who have never gone through it before. If your Brandon divorce attorney has indicated that you may have to go to court to uphold your rights and obtain what is rightfully yours, below are some things to know before you go.
Dress the Part
You need the family courts to take you seriously when you appear for your hearing or trial. Although one would hope that personal appearance does not impact this, it does. It is important to come to court dressed respectfully and appropriately. If you wear an outfit that appears unclean or that is even wrinkled, it could set a bad tone for the rest of your case.
Arrive Early
You do not want to show up to court late. Like wearing an inappropriate outfit, this will also make you look bad in the eyes of the judge and could hurt your case. If you have never been to the courthouse before, drive there in the days leading up to your case. This will ensure you know how to get there, how long it takes you to get there, and if there are any issues that could impact your prompt arrival, such as construction. Also make sure you time the trip so that you actually arrive at least 20 minutes early, and never just right on time.
Arrive Prepared
Your lawyer will advise you on the most important documents and other items to bring to court. For example, you may need to bring financial records such as your income tax returns, or you may need to bring a parenting plan. Your lawyer may already have some of these documents, but they may ask you for additional information. Regardless of what your lawyer asks you to bring to court, make sure you have it with you. If you do not, it may cause an unnecessary display and make you look unprepared and unorganized to the court.
Understand the Etiquette Used in Court
There is a certain etiquette used in court, and it is important you know what that includes. Your lawyer will advise you on things such as when it will be your time to speak, and even simple considerations such as where you should put your cell phone. Listen to everything your lawyer says and keep those points in mind during your appearance.
Our Divorce Attorney in Brandon Can Prepare You for Court
No one wants to go to court during their divorce but sometimes, it is necessary. At Koether Law, P.A., our Brandon divorce attorney will make sure you are properly prepared so that you have the best chance of a successful outcome. Call us now at 813-347-8193 or reach out to us online to schedule a consultation so we can review your case.
Sources:
leg.state.fl.us/statutes/index.cfm?App_mode=Display_Statute&URL=0000-0099/0061/0061.html
leg.state.fl.us/statutes/index.cfm?App_mode=Display_Statute&URL=0000-0099/0061/Sections/0061.075.html