Brandon Dependency Lawyer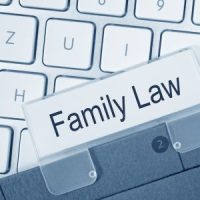 Being involved in a dependency proceeding with the Florida Department of Children and Families (DCF) can be extremely intimidating and nerve-wracking. If a dependency proceeding has been initiated against you, the first thing that you need to do is to contact a skilled attorney who has experience working on dependency cases. At the office of Koether Law, P.A., our Brandon dependency lawyer can provide you with the help you need. Call us today for a consultation. 
What Is Dependency Law? 
Dependency law refers to a set of laws and regulations, including court actions, related to minors under age 18. If there is an accusation of a child abuse, neglect, or abandonment that is reported to DCF, then this will initiate a dependency action. 
What's the Dependency Process in Florida? 
As stated above, the dependency process starts when DCF receives a report of allegation of abuse, neglect, or abandonment. After DCF receives the report, it will initiate an investigation. This investigation will likely include DCF coming to your home and interviewing you. If DCF has evidence that the child is at risk of imminent harm, then the case will proceed.
If the DCF finds that a child is at risk of imminent harm, it will remove the child from the home immediately. Within 24 hours of removal, a "shelter hearing" must take place. The shelter hearing is where DCF will present evidence to the court that your child is in danger. You also have the right to present evidence and make a case for why your child should not be removed from the home.
At this time, the court will also likely appoint a GAL, or Guardian Ad Litem for the child. If the child remains outside of the home at the court's recommendation, then the DCF will file a Petition for Dependency. After the dependency petition has been filed, an arraignment hearing must take place within 30 days. During the arraignment hearing, parents can either admit or deny the allegations made by DCF. 
How Can a Brandon Dependency Lawyer Help Me? 
If you have had a dependency petition filed against you by DCF, you may be at risk of losing temporary—or even permanent—custody of your child. Allegations of child abuse, neglect, and abandonment are taken very seriously in our state. When you work with a Brandon dependency lawyer, your lawyer can help you to understand your rights, build your case, understand the DCF's evidence against you, and navigate your options. Your attorney will represent you at any hearings throughout your case, and will aggressively advocate for the rights of you and your child.
 Call Koether Law, P.A. Today 
To learn more about the dependency process in Florida and what to do if the DCF is investigating you or has filed a dependency petition, call our Brandon dependency law firm directly today. We have years of experience and a reputation for excellence. You can reach us by phone or online to get started.