Common Mistakes To Avoid During Divorce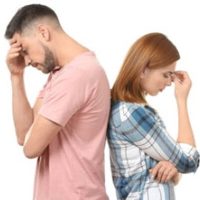 Even when a divorce is uncontested, the process is demanding for the people going through it. The process is long, costly, and emotionally draining. The fact that the process is so difficult means that anyone going through it is prone to make some mistakes. In Brandon, there are some mistakes that are more common than others. Below, our Brandon family lawyer explains what these are so you can avoid them and obtain the fair settlement you deserve.
Keeping the Marital Home
It is not always a mistake to keep the marital home, but in some cases, it is. Sometimes, people want to keep it because it has great sentimental value to them. It might be the first home you and your spouse purchased together. It might be where you raised your family. You must push these factors aside before fighting for the home and determine if you can afford to keep it. Remember that your household will only have one income instead of two. You will also have to pay not only the mortgage, but also the property taxes, insurance, and the cost of maintenance. Keeping the home even when you cannot afford it will only hurt you in the long run.
Not Creating a Budget
Divorce is expensive and afterwards, you will not have the same dual income as you did before. As such, you should create a budget as soon as possible in the process. This will ensure that you are prepared for the expenses you will be responsible for paying on your own, and that you can meet your day to day expenses.
Making Decisions to Hurt Your Spouse
It is common for people to feel angry, spiteful, and vengeful during the divorce process. Even when this is the case, it is important you do not let these emotions dictate how you make decisions. Many people make decisions during the divorce process just to hurt their spouse. For example, you may be tempted to fight for an asset that is meaningless to you during property division hearings just because you know it means a lot to your spouse. This will only extend the divorce process and make it more costly. A family law judge may also look unfavorably on you as they too, want the process to move along as quickly as possible.
Hiding Assets
The divorce process in Florida requires that you provide full disclosure about not only all of your assets, but also all of your liabilities. Failing to provide this disclosure will result in serious penalties and again, will only prolong the process and add to the costs of it.
Call Our Family Lawyer in Brandon for a Consultation
If you are going through a divorce, our Brandon family lawyer at Koether Law, P.A. will ensure no mistakes are made so you obtain the favorable outcome you deserve. Call us today at 813-347-8193 or fill out our online form to schedule a confidential consultation with our skilled attorney and to learn more about how we can help.