Understanding Co-Parenting Courses In Florida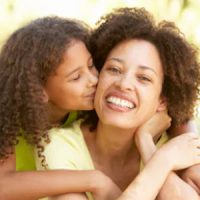 After a divorce, you still need to continue a relationship with your ex if you have children together. Making the transition from cohabitating as a family unit to living in a separate household takes a great deal of time and effort. It is for this reason that the Florida courts usually order co-parents to attend a course before they finalize a divorce. Before you enter into a co-parenting course, it is helpful to know what to expect. Below, our Brandon family lawyer outlines the basics of these courses for anyone who is ordered to attend one.
What is a Parenting Plan?
One of the main goals of co-parenting courses in Florida is to help the parents reach an agreement on the parenting plan. Parenting plans address certain issues surrounding parenting time and visitation. The main issues addressed in parenting plans are whether one of both parents will have legal custody, which refers to the parent that has the authority to make decisions for the child, and how parenting time is shared between the spouses.
It is generally presumed by the courts that it is in the best interests of the child to maintain a relationship with both parents. Still, this does not mean that a parenting plan should always divide parenting time equally, or that a judge will award equal parenting time.
What Do Co-Parenting Courses Entail?
Co-parenting courses in Florida cover a range of topics in addition to helping parents create a custody plan. Some of the main topics covered in co-parenting courses are as follows:
The law on child-related issues
The emotional impact of separation and divorce on children and adults alike
The basics of family dynamics and family relationships
The responsibility of parents to financially support their children
Legal issues surrounding neglect and abuse
General education topics that apply to work, family, neighborhood, school
The requirements for children who have emotional concerns or special needs
Co-parenting courses do not provide therapy to children or parents, nor do they provide legal advice. The main purpose of these courses is to inform parents of what to expect, and to make the transition after divorce easier for everyone.
Benefits of Co-Parenting Courses
It is not uncommon for parents to dread a co-parenting course. One reason for this is due to the fact that because the divorce cannot be finalized until a course is complete, it can make the process take longer. However, co-parenting courses bring many benefits to the entire family. These include:
More productive parenting
Fewer post-divorce disagreements
An ability to focus on the children rather than the divorcing parties
Better communication
Our Family Lawyer in Brandon Can Explain All Steps of the Divorce Process
You may have to take a co-parenting course if you are getting a divorce and you have children with your spouse. However, this is just one step in the divorce process. At Koether Law, P.A., our Brandon family lawyer can explain every step of the process and help you through it to help you obtain the fairest settlement possible. Call us today at 813-347-8193 or contact us online to schedule a consultation and to learn more.