5 Frequently Asked Questions About Child Support In Brandon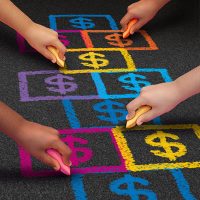 As in every other state throughout the country, all parents are expected to financially support their children until they are no longer minors. When two parents get a divorce, this means that child support is an issue and it is one that can become very contentious. Perhaps you are worried that a judge will order you to pay support, or maybe you are concerned that you will not receive the full amount you need. You likely also have many questions. Below, our Brandon child support attorney outlines the questions we are most frequently asked, and the answers behind them.
Is it Possible to Change Child Support Payments? 
Whether you are paying or receiving child support payments, there are times when you can change the original order. To do this, you must petition the family court and be able to show that there has been a significant change of circumstances. For example, if you are paying child support and lose your job, that is a significant change of circumstances that could render you unable to make payments. It is critical that child support payments are not changed until a judge has approved the modification.
When Can You Modify Child Support Payments? 
Just as certain circumstances can make it possible to change child support payments, there are also certain times modifications are possible. For example, if you start spending more time with your child, that could result in lower amounts of child support payments. Generally speaking, if you spend 20 percent or more overnight visits with the child, you can petition the court to modify child support.
Can You Get a Receipt for Child Support Payments? 
Not only can you obtain a receipt for child support payments you have made, but you should make sure you always have proof of payment. There are many different disputes that can arise regarding child support. If your former spouse ever accuses you of not making payments when you did, having a receipt can prove that you are no longer responsible for that payment.
When Can You Terminate Child Support? 
In most situations, parents are only required to pay child support until the child turns 18 years old or until they graduate from high school. Like most legal issues, though, there are some exceptions to this. For example, if the child suffers from a disability, a judge may order the parent to pay support until the child can financially support themselves.
Should I Call a Child Support Attorney in Brandon? 
Yes. Any time you think you will be ordered to pay support, or you are worried that you will not receive the full amount you need, you should contact a Brandon child support attorney. At Koether Law, P.A., our experienced attorney can answer all of your questions and provide the legal advice you need so you can obtain the best possible outcome in your case. Call us now at 813-347-8193 or connect with us online to schedule a consultation and to get more information.
Sources:
leg.state.fl.us/statutes/index.cfm?App_mode=Display_Statute&URL=0000-0099/0061/0061.html
flsenate.gov/laws/statutes/2012/61.30