What to Do if There is a Restraining Order Against You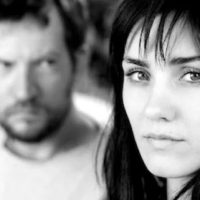 If you have been served with paperwork regarding a restraining order or allegations of domestic violence, you likely feel overwhelmed. If you are like many people in this situation, you may wonder how such an order could be issued without your knowledge. This happens when a person has filed a petition to attend an emergency hearing without the need to notify you.
You will be notified soon after an emergency protective order is issued against you. The next steps you take are of critical importance. Firstly, remain calm and make it a priority to obtain the help of a Brandon domestic violence attorney as soon as possible. A lawyer can advise you further about the steps below and help you through them.
Review the Paperwork Carefully 
Depending on your situation, you may be shocked to receive a restraining order or you may have expected it. It is important to review the paperwork carefully to find two important details:
The restraining order will outline steps you must take or things you are prohibited from doing. For example, you could be barred from contacting the accuser or have to move out of your home.
The restraining order will also include the date of the next hearing. It is at this hearing that the judge will determine whether it should be extended.
Follow the Terms of the Restraining Order Closely
 As you review the list of terms, remember that there are serious consequences for violating them. Violating the terms of a restraining order is a first degree misdemeanor punishable by a maximum fine of $1,000 and up to one year in jail. You should always speak to a domestic violence lawyer if you believe elements of the restraining order are not true, but do not violate the terms.
Stay Off of Social Media
 Emergency protective orders are only valid for 15 days. In order for a judge to determine if it needs to be extended, you will have a hearing before that time expires. Before you attend your hearing, you should avoid social media. The other side will scrutinize every move you make and devise strategies to use them against you. Staying off of social media prevents them from doing this.
Prepare for Your Next Hearing
 Your upcoming hearing is critical to ensure you can defend your rights. To prepare for the hearing, follow these tips:
Provide your lawyer will all evidence against you, including any communication from the accuser,
Speak to any witnesses who may provide useful testimony in court, and
Make a positive and professional impression on the day of your hearing.
A domestic violence attorney can help you prepare for your hearing so you know what to expect and how to obtain the best outcome.
Our Domestic Violence Attorney in Brandon Can Defend Your Rights 
At Koether Law, P.A., you can count on our Brandon domestic violence attorney to defend your rights and make sure you are properly prepared for the steps you have to take. Call us now at 813-347-8193 or contact us online to schedule a consultation and to learn more.
Source:
leg.state.fl.us/statutes/index.cfm?App_mode=Display_Statute&URL=0700-0799/0741/Sections/0741.28.html