Busting The Common Myths About Child Support In Brandon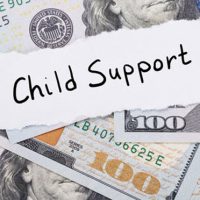 Child support is one of the most misunderstood terms of any divorce that involves children. Child support laws are complicated, and they vary from state to state, which has resulted in multiple myths abounding about it. The laws on child support are also always changing, making the situation even more complex. If you have a child support dispute, it is critical that you know the many misconceptions that are out there, and the truth behind them. Below, our Brandon child support attorney outlines the biggest myths.
Fathers are Always Required to Pay Child Support
There are many factors considered when child support is ordered, but gender is never one of them. The court will only consider the income of each parent, the time-sharing arrangement that is in place, and other statutory factors.
Parents Can Determine the Amount of Child Support
Parents can reach an agreement on many different terms of a divorce, but child support is not one of them. A judge will determine the amount of child support using a formula used by the family courts in Florida. Premarital and post-nuptial agreements cannot include provisions about child support, either.
Child Support is Terminated when the Child Turns 18 Years Old
Years ago, child support did end in Florida when a child turned 18 years old. Today, that is not always the case. For example, when a child is still in high school when they are 18, support can be terminated when the child turns 19 or graduates from high school, whichever comes first. Florida law also states that when a child has a disability, child support may never be terminated.
Child Support Agreements are Permanent
When a family law judge issues a child support order, it is final and legally binding. This means that all parties must comply with the order or face serious legal consequences. Still, this does not mean that child support orders are set in stone. As with many other terms resolved during a divorce, the amount of child support can be changed in the future. To change the amount of support, either party can petition the court for a modification if they can show that there has been a significant change of circumstances.
Child Support Payments are for the Children Exclusively
Child support is just that, payments made to support the children. However, this does not mean that parents must spend support directly on their children. For example, children also require running water and electricity in a home. Spending support on these indirect needs of the child is allowed under the law. Recipients of child support also have no legal obligation to discuss how they spend payments with their former partner.
Our Child Support Attorney in Brandon Can Advise On Your Case
If you have a child support dispute, it is critical that you know the truth about what the law says. At Koether Law, P.A., our Brandon child support attorney can advise you of the laws that apply to your case while giving you the best chance of reaching the positive outcome you deserve.  Call us now at 813-347-8193 or contact us online to schedule a consultation.
Source:
flsenate.gov/laws/statutes/2012/61.30