Can You Stop Paying Child Support if You are Denied Visitation?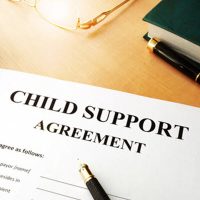 After a divorce, it is not always easy for two people to continue to co-parent. Feelings of resentment and hostility may linger and at times, one parent may even use their children against their former spouse. Sometimes, people even refuse to allow their child to see their other parent.
If your former spouse has denied visitation with your child, you may be tempted to withhold child support from them. Unfortunately, doing so is not only against the law, but it will also inevitably hurt your child, as support is meant to provide for your child. Below, our Brandon child support attorney outlines the steps you can take if your former spouse is denying visitation.
What is Child Support? 
Child support is a financial obligation of a non-custodial parent to the custodial parent. It is intended to contribute to the expense of raising a child and can cover the child's needs such as shelter, food, clothing, and medical care. The Florida Child Support Guidelines are used to determine how much a non-custodial parent must pay in child support. The factors considered include the number of children the support must provide for, the income of each parent, and the amount of time spent with the child and each parent.
Penalties for Failing to Pay Child Support 
There are a number of consequences if you do not pay child support. Your tax refunds may be intercepted, your wages could be garnished, and your driver's license could be suspended. You may even be found in contempt of court, which could result in high fines or even jail time. If you have defaulted on past child support payments, it is critical that you take action right away to avoid these serious penalties.
What to Do if You are Denied Visitation 
If you are denied visitation, you cannot stop paying child support. However, there are steps you can take. It is important to work with a Brandon child support attorney who can help you motion the court. Within your motion, you can ask the court to enforce the child custody order. If the court finds that your former spouse is in violation of the child custody order, they may modify it. The court may even modify the order to give you primary custody while reducing the amount of time your former partner spends with the child.
It is critical that if your child's other parent is not complying with an order, you do not take action on your own. You can only enforce or modify an order through the courts.
Our Child Support Attorney in Brandon Can Help Enforce an Order 
At Koether Law, P.A., our Brandon child support attorney can outline your options if your former spouse is not complying with a court order. Our experienced attorney can guide you through the complex process and help you obtain the most favorable outcome possible. Call us now at 813-347-8193 or contact us online to request a consultation and to learn more.
Source:
flsenate.gov/laws/statutes/2012/61.30