What Factors Impact a High Net Worth Divorce?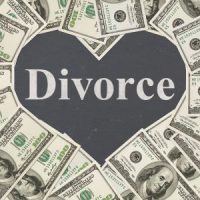 All divorce cases have the potential to become complicated, but those involving a high net worth of one or both spouses are especially complex. The same laws that govern lower-income spouses also apply in cases that involve high marital assets or net worth. However, high net worth divorces do involve unique factors that impact these cases. Below, our Brandon high asset divorce attorney explains what these are.
Think About Your Budget 
Divorce can take a long time, particularly when the value of marital assets is high, or when either party earns a high income. Even though it will take some time, you will still have to pay for your regular expenses while your case is ongoing. You should budget for these, while also considering any requests for alimony or child support your spouse could make. Also, if you are the lower-earning spouse, it is possible to ask the court to require your spouse to pay your legal fees.
Utilizing Financial Experts 
The financial aspects of a high net worth divorce are some of the most complex. You will likely need to work with tax advisers, financial analysts, and other financial professionals. These professionals will provide you with the facts and figures you need to know whether a settlement offer is fair, or if you have to go to trial. Obtaining this advice is critical to make sure you can make informed decisions.
Tax Implications of a Settlement
 There are many tax implications you need to consider when going through a high net worth divorce. For example, many retirement accounts have penalties for early withdrawals. You may agree to let your spouse keep the family home in exchange for half or more of their retirement account. Other than property taxes, which are often considered during real estate property issues, there are no tax consequences associated with getting the home in divorce. If you reached the agreement while only considering the current value of the retirement funds and not considering the tax consequences, it could negatively impact your future.
Maintain Marital Assets 
Again, divorce can take a long time but while your case is ongoing, you should continue to maintain assets responsibly. If you damage, waste, or otherwise diminish the value of any marital property, it can work against you in your case.
Life Insurance
 If you are going through a high net worth divorce and are required to pay alimony or child support, over time the amounts of those payments could easily exceed $1 million. If you pass away, your spouse may be left in a very difficult financial situation. You may be required to purchase life insurance to cover the cost of alimony or child support.
Our High Asset Divorce Lawyer in Brandon Can Guide You Through the Process 
For more information on the factors that will impact your high net worth divorce, our Brandon high asset divorce lawyer at Koether Law, P.A. can answer all of your questions and make sure your future is protected. Call us now at 813-347-8193 or contact us online to schedule a consultation and to get the legal help you need.
Sources:
leg.state.fl.us/statutes/index.cfm?App_mode=Display_Statute&URL=0000-0099/0061/0061.html
leg.state.fl.us/statutes/index.cfm?App_mode=Display_Statute&URL=0000-0099/0061/Sections/0061.075.html