The Truth Behind Common Divorce Myths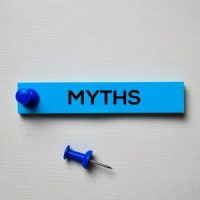 There are many myths surrounding divorce in Florida. Many of these are due to the fact that people going through the process seek advice from friends and family, even those who have not gotten divorced in the past. When people have gotten divorced, they also often believe the law will work the same way in other cases, as well. This is not necessarily true. If you are thinking about ending your marriage, or you have already started the process, it is important to understand the truth behind these myths. Below, our Brandon divorce attorney explains more.
Only Women are Awarded Alimony 
At one time, it was true that it was mainly women who were awarded alimony during divorce proceedings. This was largely due to the fact that women often stayed home to maintain the household and raise the children. After divorce, these women did not have the skillset to support themselves and so, they were awarded alimony. Today, things are much different. Many women are in the workforce today and often, they make more than their husbands and so, they do not need support post-divorce.
The court will take many factors into account when making decisions about alimony including the need of one spouse and the other's ability to pay. Gender is never a consideration.
A Child's Preference is Considered in Custody Cases 
Child custody decisions must be made in any divorce case that involves children. Like alimony, there are many factors considered in custody cases. These include the relationship of each parent with the child, the financial ability of either parent to raise the child, the mental and physical health of each parent, and more. Any factor considered in custody cases reflects what is in the child's best interest.
In some cases, the court will consider the child's preference about who they would like to live with. This only happens when the child is of a certain age and maturity and has a valid reason for their preference.
Custodial Parents Can Deny Parenting Time 
Florida no longer uses the term 'child custody' but instead, the term time-sharing is used. Parents with majority time-sharing sometimes believe they can deny parenting time to the other parent. They may do this if they did not receive child support or if they think the other parent's home is not an appropriate place for a child.
Regardless of the reason, parents do not have the right to refuse parenting time. If there is an issue, parents must go to court to enforce an order and they cannot take matters in their own hands.
You Do Not Need to Work with a Divorce Attorney in Brandon 
Legally, you are not required to work with a Brandon divorce attorney, but it is highly recommended to ensure your rights are protected. At Koether Law, P.A., our experienced attorney can help you through the process, negotiate with the other side on your behalf, and give you the best chance of obtaining the fair settlement you deserve. Call us now at 813-347-8193 or contact us online to schedule a consultation and to get the legal help you need.
Sources:
leg.state.fl.us/statutes/index.cfm?App_mode=Display_Statute&URL=0000-0099/0061/0061.html
leg.state.fl.us/Statutes/index.cfm?App_mode=Display_Statute&URL=0000-0099/0061/Sections/0061.08.html