Common Myths Regarding Premarital Agreements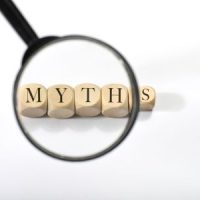 Premarital agreements are a great way to protect yourself before marriage in the event that you and your betrothed get a divorce. These legal documents are becoming more popular in Brandon, and throughout the state of Florida today. Even so, there are still many myths about premarital agreements today. If you are thinking about getting married and signing a premarital agreement beforehand, it is important to understand these myths, and the realities behind them. Below, our Brandon prenuptial agreement attorney explains.
Only the Wealthy Need a Prenup
It is easy to associate premarital agreements with the famous or very wealthy. However, a premarital agreement can provide important protection regardless of your income bracket. Even if you have not amassed a great amount of wealth, a prenup can still protect the separate assets you brought into the marriage. This is becoming more relevant today, as many people are getting married later in life. As such, they have already acquired many assets and want to protect them in the future.
Prenuptial Agreements are Not Romantic
As you prepare to marry, the last thing you may want to talk about is the prospect of divorce. It is true that reaching an agreement on terms and drafting a legal document is not the most romantic task in the world. Still, the process of creating a premarital agreement can open the door to many other important conversations that do not necessarily pertain to divorce. For example, you will have to disclose information about your assets and debt, and how you want finances to be handled in the future. These conversations often actually bring couples closer together, making the relationship feel even stronger.
You Dictate the Terms of the Premarital Agreement
This myth is somewhat rooted in truth. When drafting a premarital agreement, you and your partner should reach an agreement about all terms. It is important to remember, though, that these contracts are largely reserved for financial matters. Mostly, premarital agreements address division of property matters and clarify which assets are considered separate property and which are deemed marital. A premarital agreement can also include a provision about how children from a previous marriage will be supported. Alimony is another term that you can include in a premarital agreement.
While you can largely dictate the terms of a premarital agreement, there are certain terms that cannot be included. For example, child support belongs to the child and so, spouses cannot waive their right to it. Additionally, child custody issues are determined based on what is in the best interests of the child. If these issues are included in a premarital agreement, a judge may void that section, or the entire contract, which can make it difficult for both parties.
Our Prenuptial Agreement Attorney in Brandon Can Help You Draft Your Contract
If you are getting married and want to protect your future, our Brandon prenuptial agreement attorney can help. At Koether Law, P.A., our skilled attorney can make sure the most important terms are included in yours and that your agreement is fair and enforceable. Call us now at 813-347-8193 or contact us online to schedule a consultation.
Sources:
leg.state.fl.us/Statutes/index.cfm?App_mode=Display_Statute&URL=0000-0099/0061/Sections/0061.079.html
leg.state.fl.us/statutes/index.cfm?App_mode=Display_Statute&URL=0000-0099/0061/Sections/0061.075.html