Does Florida Have A Residency Requirement For Divorce?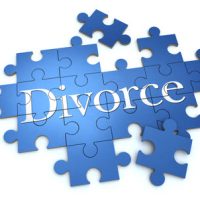 Any divorce case has the potential to become contentious and stressful. However, there are things you can do to make it easier, and knowing the laws that govern the process is just one of them. By understanding the law, you can make sure that no mistakes are made that will create unnecessary delays in your case. One of the most basic laws that governs divorce in Brandon is the residency requirement. While this may seem like a fairly simple concept, there are times when it can become quite complex. Below, our Brandon divorce attorney outlines what the law says about residency during divorce.
What is the Residency Requirement During Divorce?
Under Florida law, the spouse filing for divorce must have lived in the state for a minimum of six months. In order to be considered a resident of the Sunshine State, you or your spouse must have intended to make Florida your permanent home and you must have been physically present in the state. Residents of Florida can still travel out of the state and fulfill the residency requirement, as long as they were present in Florida and intended to make it their permanent home.
The residency requirement in Florida can become more complicated than it does in other states. This is because so many people vacation in Florida, and even own property here when the state is not their permanent residence. Due to the fact that these individuals do not intend to make Florida their permanent home, these individuals do not meet the residency requirement, even if they were present in the state for six months.
Options if You Do Not Fulfill the Residency Requirement
The family courts in Brandon do not have jurisdiction over your case if you do not fulfill the residency requirement and so, your divorce cannot proceed. However, you still have options.
If you have recently moved to Florida from another state and you meet the residency requirement where you formerly lived, you can file your divorce there. Additionally, you can ask your spouse to file the divorce paperwork with the court if they are considered a Florida resident. This option may work if you and your spouse have already started talking about divorce.
Lastly, you can also choose to simply start living in Florida and wait six months to file the divorce paperwork. There is a lot of preparation involved when you are getting a divorce. While you wait until you fulfill the residency requirement, you can collect financial paperwork, open your own bank and credit card accounts, and take other action that will ensure you are properly prepared for the process.
Our Divorce Attorney in Brandon Can Advise on Your Case
There is a lot to know when you are going through divorce. At Koether Law, P.A., our Brandon divorce attorney can provide the sound legal advice you need and give you the best chance of obtaining a fair settlement. Call us today at 813-347-8193 or contact us online to schedule a consultation with our experienced attorney.
Sources:
leg.state.fl.us/statutes/index.cfm?App_mode=Display_Statute&URL=0000-0099/0061/0061.html
leg.state.fl.us/Statutes/index.cfm?App_mode=Display_Statute&URL=0000-0099/0061/Sections/0061.021.html