Can You Avoid Alimony In A Brandon Divorce?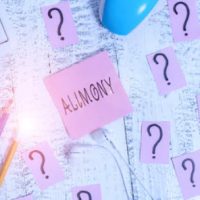 Alimony is one of the most contentious aspects of divorce. Spousal support is sometimes necessary to help one person support themselves and their family during and after the divorce proceedings. Still, it is never guaranteed and if your spouse is making an unfair request for it, there are defenses you can use to shield yourself from making payments post-divorce, and potentially for years afterward. Below, our Brandon alimony attorney outlines how to do it.
Your Spouse has a Higher Income than You
Family courts take many factors into consideration when determining whether to award alimony. One of the main factors is the income of each spouse. If you and your spouse earn a similar income, or they earn a higher income than you, the court will likely not award alimony to either side, regardless of the reasons given for needing it. Although income is one of the main factors considered, it is certainly not the only one. The length of the marriage, the standard of living, and the earning capacity of each party are also taken into consideration, along with other factors.
Your Marriage Lasted Seven Years or Less
Alimony is not only intended to help a spouse support themselves during and after divorce. It is also intended to help a spouse return to the same financial position they were in prior to the marriage. If your marriage lasted seven years or less, the courts view it as a short union. You can argue that it will be fairly easy for your spouse to return to the financial position they were in before the marriage. Generally speaking, the shorter your marriage was, the less likely it is that the court will award alimony.
Ask the Court for a Vocational Evaluation
Divorces can become contentious quite quickly and your spouse may ask the court for alimony just to spite you. They may argue that they do not have the skillset or experience to return to the workforce and so, they need alimony to support themselves. People sometimes make this argument even when it is not true.
If you believe your spouse is exaggerating their need for alimony, or that it is non-existent, you can ask the court for a vocational evaluation. During this evaluation, a vocational expert will analyze your spouse's job skills and earning capacity to determine the type of employment opportunities open to them. This can help you avoid paying alimony, or result in alimony payments for the short-term only.
Our Alimony Attorney in Brandon Can Advise on Your Case
If your spouse has asked for alimony during your divorce, or you believe they are going to, our Brandon alimony attorney at Koether Law, P.A. can help you defend against unfair requests and will give you the best chance of a successful outcome in your case. Call us today at 813-347-8193 or reach out to us online to schedule a free consultation with our knowledgeable attorney and to learn more about how we can help.
Sources:
leg.state.fl.us/statutes/index.cfm?App_mode=Display_Statute&URL=0000-0099/0061/0061.html
leg.state.fl.us/Statutes/index.cfm?App_mode=Display_Statute&URL=0000-0099/0061/Sections/0061.08.html