Do You Have To Separate Before Divorce In Florida?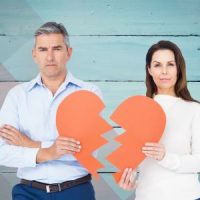 When people are unhappy in their marriage, they may talk about separating or divorcing their spouse. Some people may even use the terms "separating" and "divorce" interchangeably. The two terms are very different legally speaking, though. When a couple legally separates, they are still considered married in the eyes of the law. The only way to officially dissolve a marriage is to get a divorce.
Some states require couples to legally separate before they can continue on with the divorce process. So, what does the law in Florida say about legal separation and divorce? Our Brandon divorce attorney explains below.
Legal Separations in Florida
Sometimes, a couple knows they are currently unhappy but they are not ready to take the final step of divorce. In these instances, the couple often wants to determine if there is a way to fix what is wrong with the marriage. Couples also often just want time to cool down and consider how they want to move forward. Separating also gives couples a chance to live alone and separate from their spouse, giving them the opportunity to see what their single life may look like in the future.
Florida law does not include a requirement that couples must separate before they get a divorce. In fact, legal separations are not even recognized in the Sunshine State. Married couples can still make the choice to separate and live apart from each other, but they are not considered legally separated. This is beneficial for couples because they can often get a divorce quicker than in other states that have a mandatory separation time. However, for couples who choose to informally separate, decisions must be made about certain terms, such as parenting time.
The Waiting Period in Florida Divorces
While there is no mandatory separation period under Florida law, there is a waiting period. This means that no divorce in the state can be finalized until 20 days have passed since the divorce petition was filed with the court. When a couple is getting an uncontested divorce, meaning they have agreed to all the terms and simply need to finalize the case, they may not have to wait much longer than 20 days.
Unfortunately most divorce cases, including those that are uncontested, take longer than this. When complex issues are involved, such as those involving alimony, or complex property division, a divorce case will take much longer to resolve.
Our Divorce Attorney in Brandon Can Answer Your Questions
When you are thinking about ending your marriage, you have a lot to consider. You also likely have a lot of questions. At Koether Law, P.A., our Brandon divorce attorney will answer any question you have and negotiate with the other side to help you achieve the best outcome, as quickly as possible. Call us now at 813-347-8193 or reach out to us online to schedule a consultation with our knowledgeable attorney and to learn more about how we can help with your case.
Sources:
leg.state.fl.us/statutes/index.cfm?App_mode=Display_Statute&Search_String=&URL=0000-0099/0061/Sections/0061.19.html
leg.state.fl.us/Statutes/index.cfm?App_mode=Display_Statute&URL=0000-0099/0061/Sections/0061.021.html