Four Frequently Asked Questions About Time-Sharing in Florida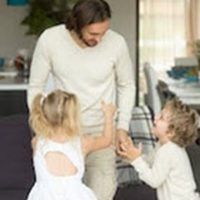 Unlike most other states in the country, Florida law does not recognize the term 'child custody'. Instead, the terms 'parental responsibility' and 'time-sharing' are used. The law was changed many years ago to reflect the fact that no parent should ever merely visit their child, but that each parent should have an equal right to spend time with their child.
It is still not always possible for both parents to spend an equal amount of time with their children after a break up. Other issues may also arise. Below, our Brandon child custody attorney outlines some of the most frequently asked questions we hear, and the answers to them.
What are the Different Types of Time-Sharing Scenarios in Florida? 
There are three different types of time-sharing scenarios in Florida. These are as follows:
Equal time-sharing: The courts presume at the start of any time-sharing case that it is in the best interests of the child to maintain a relationship with each of their parents. In an equal time-sharing situation, each parent spends 50 percent of the time with their children. This often involves children alternating homes on different weeks, but parents can customize another situation that meets their needs.
Majority time-sharing: Equal time-sharing is not always possible. Parents may live far apart from one another, or one parent may have to travel a lot for their job. In these instances, one parent's address is used for healthcare purposes and the child's schooling needs and this parent will spend the majority of time with the child.
Supervised time-sharing: Used only in rare situations when one parent is considered to pose a risk to the child, supervised time-sharing involves the potentially dangerous parent visiting the child while another adult supervises them.
What Factors Does the Court Consider in Time-Sharing Cases?
 A court will consider many factors when making decisions about time-sharing and parental responsibility. They all pertain to what is in the best interests of the child. Some of the main factors include whether either parent is a risk to the child's safety, the distance between the parents' homes, and where the child has lived in the past.
What is Parental Responsibility? 
The legal statute that addresses time-sharing also includes laws pertaining to parental responsibility. Parental responsibility refers to the parent who will have the legal authority to make important decisions for the child. A shared parental responsibility scenario means both parents have an equal say in major parenting decisions. When one parent is awarded sole parental responsibility, they alone have the legal authority to make important decisions for the child.
Do I Need a Child Custody Attorney in Brandon? 
Time-sharing and parental responsibility are some of the most contentious issues in any divorce or custody case. While you are not required to have legal counsel, it is always recommended that you work with a Brandon child custody attorney. At Koether Law, P.A., our attorney can provide the expertise you need and answer all of your questions so you have the best chance of a positive outcome. Call us now at 813-347-8193 or contact us online to schedule a consultation and to learn more.
Source:
leg.state.fl.us/statutes/index.cfm?App_mode=Display_Statute&URL=0000-0099/0061/Sections/0061.13.html