Five Tips For Reducing Legal Fees During Divorce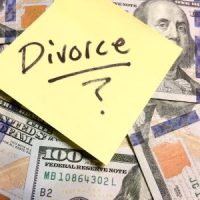 It is no secret that divorce is a stressful experience for everyone involved. Adding to that stress is the fact that the process is also an expensive one. Many people choose not to work with an attorney in an attempt to reduce the cost. Truthfully, not having legal counsel could end up costing you much more. It is possible to hire a lawyer and still reduce your legal fees. Below, our Brandon divorce attorney explains five ways to do it.
Try to Resolve Disputes Out of Court
Resolving disputes related to the divorce in a courtroom is the most expensive way to end your marriage. As such, you should try to resolve any issue out of court. Mediation, collaborative law, and simply reaching an agreement with your spouse are a few ways you can do this. By keeping the matter out of court, you will not only reduce your legal fees, but you will also have more control over the outcome.
Remain Completely Honest with Your Attorney
You will have to speak to your attorney about very personal details of your life. While uncomfortable, it is extremely important that you remain completely honest with your lawyer. If you are not, your lawyer will have to spend additional time learning the truth. They will charge you for this time, so save yourself the cost and remain upfront and honest from the very beginning.
Be Prepared for Meetings with Your Lawyer
You will meet with your lawyer regularly during the divorce process, and you should prepare for these meetings as much as possible. Before meeting with your lawyer, write down the information you need to share with them, as well as any questions you have for your attorney. This will help the meetings proceed more quickly, which will save you in legal fees.
Remain Respectful Towards Your Spouse
The relationship you have with your spouse will greatly impact the amount of legal fees you pay. If you cannot remain civil and respectful towards your spouse, your attorney will have to step in and communicate with them on your behalf. There are additional costs for this, so try and communicate with your spouse respectfully on your own.
Answer Requests from Your Attorney Promptly
Your lawyer may contact you if they have questions, or they may request certain documents, such as your tax returns and other financial documentation. It is important that you answer these requests promptly and provide whatever information your lawyer asks for as quickly as possible. If you do not, your lawyer will have to track you down for it, which will take extra time and cost extra fees.
Our Divorce Attorney in Brandon Can Help with All Aspects of Your Case
If you are going through a divorce, or are considering ending your marriage, our Brandon divorce attorney at Koether Law, P.A. can advise on all aspects of your case. Call us now at 813-347-8193 or contact us online to schedule a consultation and to obtain the legal help you need today.
Source:
leg.state.fl.us/statutes/index.cfm?App_mode=Display_Statute&URL=0000-0099/0061/0061.html