When Alimony Can, And Cannot, Be Modified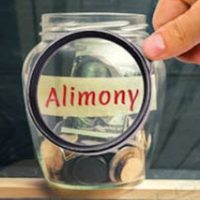 Alimony is a hotly contested issue during many divorce cases. Like all other orders pertaining to a divorce, alimony orders are final and legally binding. Even so, when circumstances change, either the payer or the recipient can petition the court to modify, or change, the order. Below, our Brandon alimony attorney outlines when you can, and cannot, seek a support modification.
When Can You Modify Alimony in Brandon?
It is possible for either party to modify an alimony order. To do so, you must petition the court and be ready to show that there has been a substantial change in circumstances. A substantial change in circumstances is one that could not have been anticipated at the time alimony was originally awarded by the court. Some of the changes in circumstances that could qualify to modify alimony are as follows:
Long-term unemployment
Health issues
Large raises or promotions
Gifts
Lottery winnings
Substantial inheritance
A long-term situation that makes it difficult for the payer to make payments
Medical insurance availability
Payer's retirement
Remarriage of the recipient
Fraudulent acts by the recipient that allowed them to receive alimony
The above are just a few examples of when alimony can be modified in Brandon, and throughout the state of Florida. For example, if the payer received a significant raise or promotion, the recipient could petition the court and ask to increase the amount of alimony. Or, if the payer suffered from a serious health issue that caused them to incur high medical bills to treat, they could petition the court to lower the amount of support paid.
When Can You Not Modify Alimony in Brandon?
Although there are many scenarios that allow for the modification of an alimony order, there are times when the amount or duration cannot be changed. There are many different types of alimony in Florida and when a lump sum or bridge-the-gap alimony has been awarded, these orders cannot usually be modified. Additionally, when a marital settlement agreement waives the right to alimony for either party, or waives the right to modify the order, neither the duration or amount can be modified. Also, if a judge never awarded alimony during the divorce, neither party can petition the court in the future to ask for support.
People sometimes go to great lengths to show the court there has been a substantial change of circumstances. This may include voluntarily quitting a job or getting fired intentionally. If someone intentionally loses their job in an attempt to modify or terminate an alimony order, a judge will likely not grant the request.
Call Our Alimony Attorney in Brandon for Help with Your Case
You can modify in certain circumstances, but it is not always easy to convince the courts that a modification is warranted. At Koether Law, P.A., our Brandon alimony attorney can guide you through your case to give you the best chance of obtaining the outcome you are hoping for. Call us at 813-347-8193 or connect with us online to learn more about your legal options.
Sources:
leg.state.fl.us/statutes/index.cfm?App_mode=Display_Statute&URL=0000-0099/0061/0061.html
leg.state.fl.us/Statutes/index.cfm?App_mode=Display_Statute&URL=0000-0099/0061/Sections/0061.08.html